Our journey

Progress, events and actions
Leading the way to respectful workplaces
For the first time in history, Minnesota state employees are now guaranteed a professional and respectful workplace. Following a three-year anti-bullying campaign by the Minnesota Association of Professional Employees (MAPE), the Respectful Workplace Policy was announced by Minnesota Management & Budget (MMB) on April 10, 2015.
The hard work put in by stewards and the abusive environments that our members faced shaped our dedication and commitment to eradicating bullying and creating healthy work environments.
MAPE's Anti-Bullying Task Force learns from the best
Following the Oct. 19 anti-bullying training for stewards and regional leads, the task force spent a day with Dr. Gary Namie to advance the task force's work on combating bullying in the workplace. The task force worked on strategic planning and next steps for active leaders and regional leads working with the policy in their agencies.
MAPE's Anti-Bullying Task Force made sure October 2016 would go down in history as the union's most active month of bullying prevention work to date. The task force worked to secure a proclamation from Governor Mark Dayton and hosted a daylong training with Dr. Gary Namie where more than 100 members were trained and heard from Lieutenant Governor Tina Smith, who reaffirmed her commitment to combating bullying in the workplace.
Nearly 500 people participated PACER's Run, Walk, Roll Against Bullying, on Oct. 1, 2016, which kicked off a month of activities across the country and at MAPE. More than 50 MAPE members participated in the two-mile walk and four-mile run, helping MAPE succeed in its goal to be the event's largest team this year, winning the grand prize.
On March 18, 2014 MAPE's Richard Kolodziejski and Dan Holub met with Rep. Ryan Winkler and senior staff at Minnesota Management and Budget (MMB) to discuss HF 2157, which required workplace bullying policies for state government agencies. The legislation was a result of numerous MAPE members coming forward to relay situations where they experienced workplace bullying. The legislation would require action by state agencies, in collaboration with labor groups, to create and implement policies for a bully-free workplace.
In June 2014, in order to move a strategic plan to eradicate bullying, MAPE developed our anti-bullying task force. MAPE leaders who had direct experience working with members regarding work site bullying were asked to participate and lend their expertise to our mission.
More than 50 MAPE members stepped up to the call for leaders willing to accept the regional lead position, bringing consistency to MAPE's role in Minnesota Management & Budget's (MMB's) new respectful workplace policy.
To celebrate MAPE's three-year journey to address workplace bullying and to train new regional leads in how to utilize the policy, MAPE hosted a daylong event on June 10 for regional leads, members of the Board of Directors and chief stewards. Outside organizations included OutFront, Labor Education Service, Education Minnesota and State Residential Schools Education Association.
Near the one year anniversary of Representative Ryan Winkler passing MAPE's anti-bullying bill through committee, and his urging MMB to work with MAPE to develop a statewide policy aimed at ensuring healthier work environments for state employees, MMB released its Respectful Workplace Policy. Though MMB is the creator of the document, MAPE members, leaders and staff have provided input and edit suggestions along the way.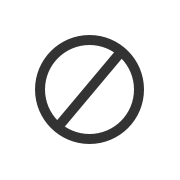 Working conditions at Minnesota's Department of Human Services (DHS) could soon be improving.
Thanks to coordinating efforts by MAPE members and staff, the eagerness of fellow labor leaders to join, and DHS top officials' commitment to maintaining a healthy and safe work environment, a pledge against workplace harassment and bullying has officially been signed and adopted at DHS.
Prior to the development of the policy, we were already learning lessons about representing members in a bullying work environment. The stewards involved share their experiences through these steward videos.